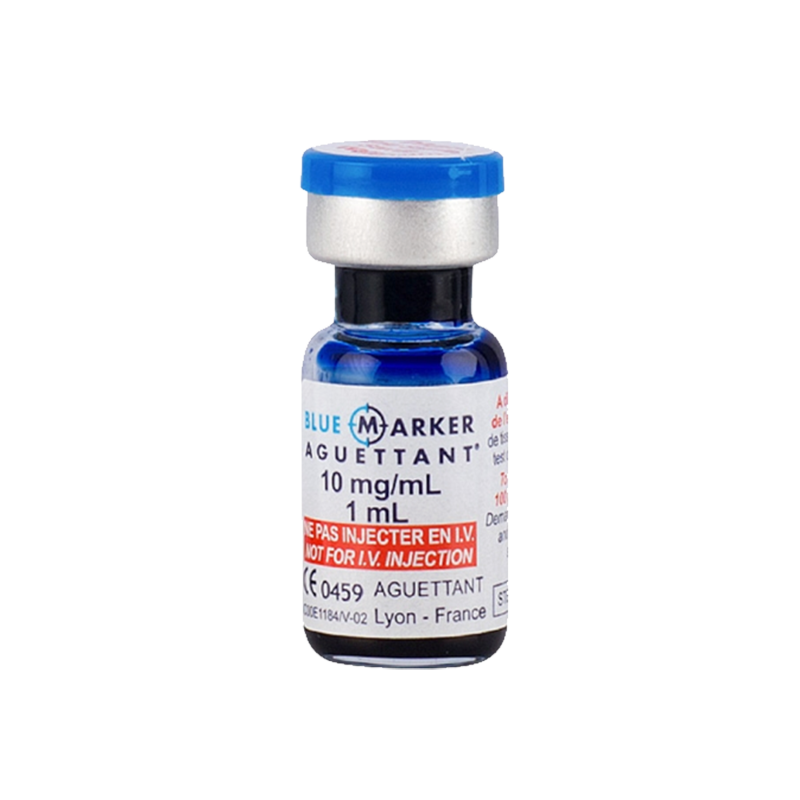 0459
Methylene blue produced using a patented cleaning process to reduce heavy metal content.
Content:
Methylene blue, 3 H2O …………. 1g
(Methylthioninium chloride, 3 H2O)
Water for injections up to 100 ml
Excipients: sodium hydroxide and / or hydrochloric acid
Sterile solution.
Indication
In surgical fields:
Marking of operated tissues and samples
Suture tightness test for urinary tract, colon and rectal surgery.

BLUE MARKER is a medical device.